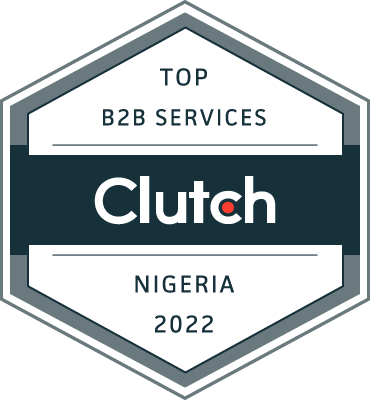 Clutch Names DIGIWEB DEVELOPERS Among Nigeria's Top B2B Firms for 2022
At DIGIWEB DEVELOPERS, the growth and satisfaction of every business are our concerns. We have extensive experience in many diverse areas of software development, systems and website development, digital marketing, and branding.
We've got skilled developers capable of building any software or website for your business. We are known for affordability while maintaining quality and reliable services.
We're happy to share the newest milestone we've unlocked in our pursuit to build business relationships with our clients constantly. Recently, we've been highlighted by Clutch as among the best in Nigeria's software development industry.
If you're new to Clutch, it's a leading ratings and reviews site for IT, marketing, and business service providers. Clutch is hugely esteemed within the B2B space for connecting small, mid-market, and enterprise businesses with service providers they need to tackle their business challenges.
Throughout the year, Clutch highlights its highest-ranking firms across industries and locations. The Clutch Leader Awards recognize companies' commitment to building their expertise, providing stellar customer service, and producing high-quality results for clients.
We'd like to thank our clients for giving their positive feedback about the work we deliver. We appreciate their confidence in our work ever since we started. Your positive feedback will surely push our whole team to provide the most satisfactory results possible.
"They're very calm and understandable. Their team gives the best that they have. No matter how many times I want something changed, they never complain. DIGIWEB DEVELOPERS is there to listen to me and give me what I want. They do everything for me politely." – CEO, Construction Company
DigiWeb Developers is always ready to receive and eager to reply to your messages. Do you have any questions about our services? Contact Us Today.