DigiSchool Portal
(School Management System)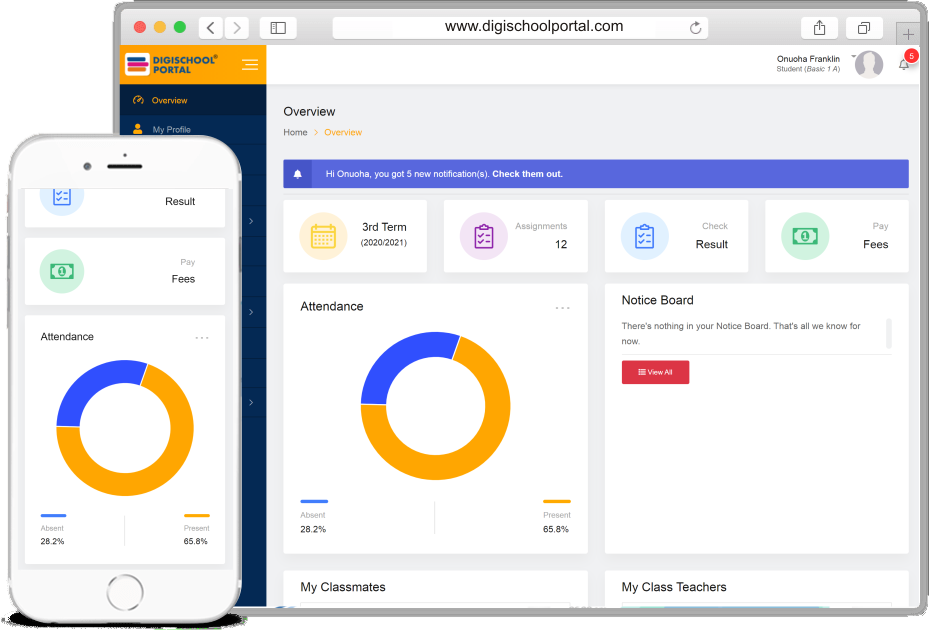 A Seamless School Management System for every School
Introducing DigiSchool Portal. A School Management System/Portal for every School. Grow & manage your school seamlessly with DigiSchool Portal. Whether private or government, you're all covered
---
DigiSchool Portal ® is a School Management System developed by Digiweb Developers ® with the aim to automate all educational activities of schools, at the same time providing technological support and advancement to educational institutions.
In order to achieve this aim, Digiweb Developers ® has made everything possible in making DigiSchool Portal a reliable fully Featured Educational Software Application and very affordable School Management System for every school.
DigiSchool Portal ® will always be a source of income for Schools. It will also be a source of easy acquintance with technology among teachers, students, parents and the school at large.
You know what? Go ahead, build that your dream school, and let DigiSchool Portal ® automate your School within 24hours.
110,327

Invoices Generated
Take Your business to the next level
Are you ready to discuss your project with us? Talk to us now learn how strategic we're going to bring this to reality