Macodemy - Web Development Project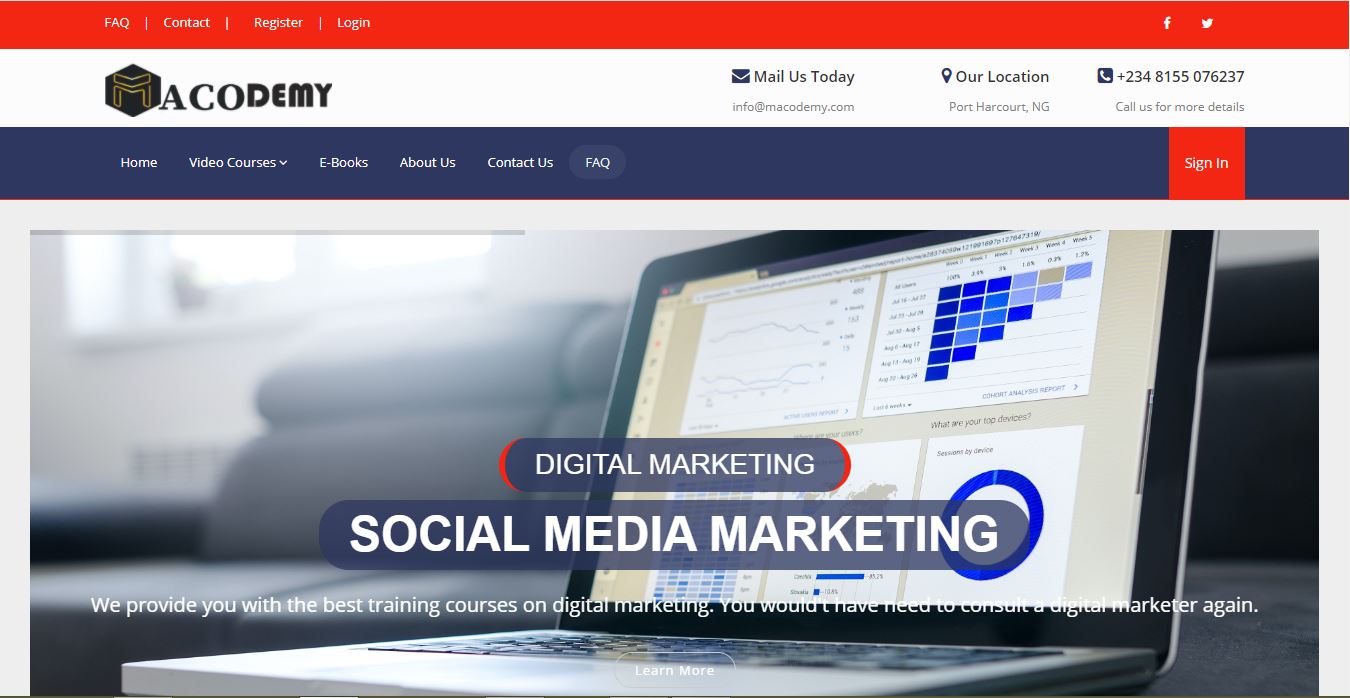 About Macodemy
Macodemy is among the best online learning platform where you learn all you need to be financially dependent. People who learn from Macodemy always feel closer to the tutors, which makes it an ideal place for beginners, intermidiate, and professionals.
Our Contract With Macodemy
Macodemy is a fully managed e-learning platform by Maco Business Network. Maco Business Network as a company had a great need for Digiweb Developers, to be a part of this project.
And we both, can testify that this project has always been a successful one, indeed.
We've been providing IT/Technical Support for this very project.
Project duration: Less than four (4) weeks
Visit Website
Take Your business to the next level
Are you ready to discuss your project with us? Talk to us now learn how strategic we're going to bring this to reality