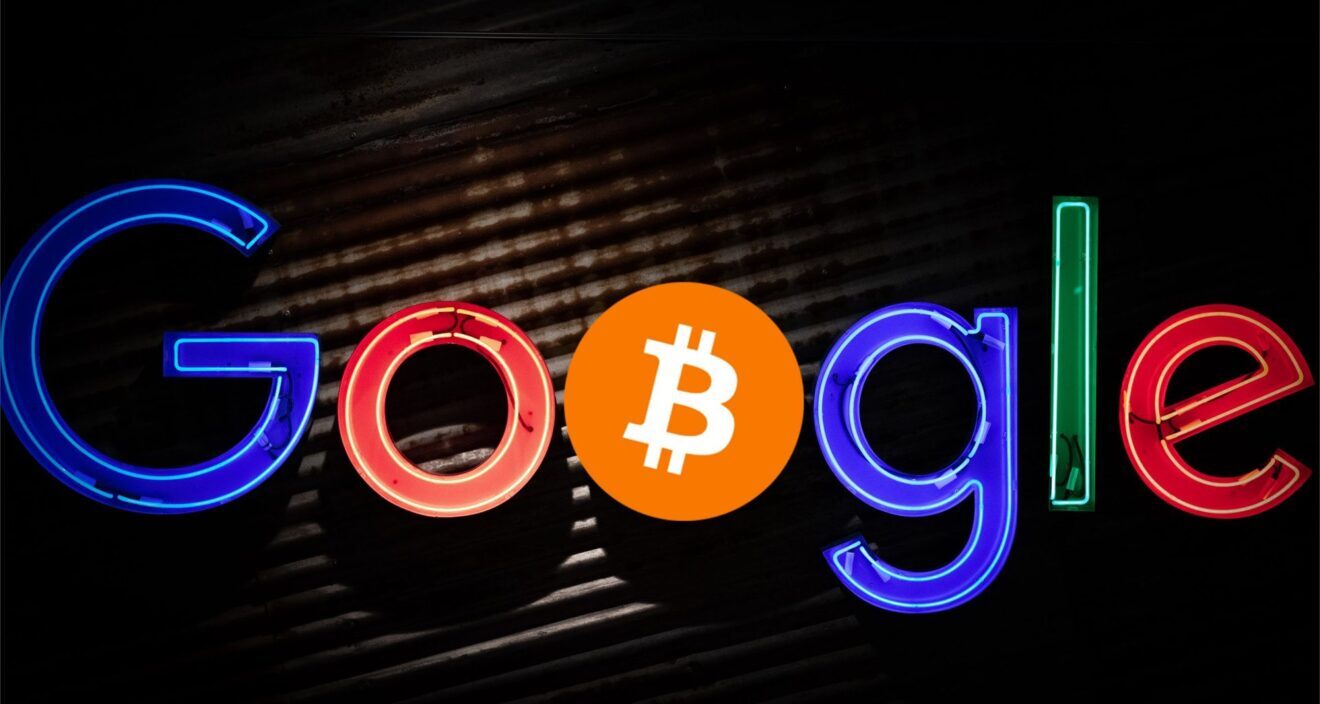 Google Will Start Accepting Crypto Payments
Google to start accepting crypto payments; it's not a joke at all. While most countries are still naive about the advent of crypto, Google has taken a forward step towards accepting crypto payments for its services.
Google has partnered with Coinbase in order to speed up payment with cryptocurrencies for its cloud services.
You Will Also Like: The Wild Adoption of Digital Banking in Nigeria
What is Coinbase?
Coinbase is a cryptocurrency trading and investment website. It allows users to purchase, trade, and exchange over 100 tradable cryptocurrencies. Some of the cryptocurrencies on their platform include Bitcoin, Ethereum, and Dogecoin. Coinbase is a major corporation with over 98 million users and a platform worth $256 billion.
The establishment was founded in 2012 as a platform for sending and receiving Bitcoin. The firm has expanded to accommodate dozens of distinct cryptocurrencies and now employs over 4,900 people globally. Coinbase is a decentralized organization with no central offices.
Customers trade around $309 billion every quarter on Coinbase, which has users in over 100 countries. Coinbase oversees a thriving bitcoin ecosystem that serves 13,000 financial institutions.
Coinbase has two different trading platforms, as well as a bitcoin wallet service. You're likely to find all you need to create and manage a bitcoin portfolio or trading strategy among the Coinbase offerings.
Coinbase has spent more than a decade creating industry-leading solutions on top of blockchain technology, with over 100 million verified users and 14,500 institutional clients.
If you want to know more about the company, you can visit Coinbase's official website.
You Will Also Like : A Recent Privacy Risk That All TikTok Users Must Be Aware Of
Google Will Start Accepting Crypto Payments
Sequel to the announcement made by Google, to establish a cloud region in South Africa. The company has decided to form an allegiance with Coinbase to use crypto as a facilitator for its cloud services.
Google announced this sudden partnership between Google and Coinbase at Google's Cloud Next Conference. The effect of this is that Coinbase will move its data-related applications from Amazon Web Services (AWS) to Google.
According to Google Cloud CEO Thomas Kurian. They want to make building Web3 faster and easier. According to him "This partnership with the help of Coinbase helps developers get one step closer to that goal".
Since declaring in January that it will establish an entire internal team dedicated to digital assets. Google Cloud has been actively expanding its footprint in the Web3 market.
Google will first allow this crypto payments service on Google Cloud to a small number of clients. After this trial phase, they may gradually expand to all consumers.
Google Cloud generates 9% of Alphabet's (its parent company's) revenue. This category generated $6.2 billion in revenue in Q2 2022. This is less than what its rivals, Microsoft and AWS, revealed for the same time period—$19.7 billion and $22.1 billion, respectively.
Because neither of them takes cryptocurrency payments, this collaboration may provide Google with a competitive advantage.
Coinbase Commerce service presently supports Bitcoin, bitcoin cash, and ether. Also, USD coin, tether USD, ApeCoin, bitcoin cash, DAI, Shiba Inu, and BCH are all supported. In 2023, They will integrate it into Google Cloud Platform's infrastructure service.
Google Cloud users may now pay for services with bitcoin (BTC-USD), ether (ETH-USD), and dogecoin (DOGE-USD). The long-term strategic alliance intends to strengthen Web3's development ecosystem.
This collaboration news comes at a time when cryptocurrency values have dropped to historic lows this year. Coinbase reported a 64% drop in revenue in the second quarter when investors liquidated their cryptocurrency in August.
Despite this, Google is eager to learn more about the web3 ecosystem. Google Cloud expects that this development would attract Web3-focused firms. It is also likely to attract other businesses that are ready to accept cryptocurrency as payment.
Pan-African communications networks such as Safaricom and MTN; e-commerce enterprises such as South Africa's Takealot; Konga; Kenya's Twiga foods; and others are among the top consumers of Google's cloud service in Africa.
With the exception of MTN, none of these companies have expressed a strong interest in Web3 or cryptocurrency.
This might be because the majority of African countries have stated their opposition to cryptocurrencies and have penalized individuals who violate their laws.
There is a very low probability that any of these Google Cloud's African clients would be among the first people to experience the bitcoin payment platform.
You should be aware that Google's plan to adopt this payment is based on its Web3 Services
You Will Also Like: MTN flags off operation 5G Network in Nigeria
What is Google Web3?
Google Web3 is the next iteration or phase in the evolution of the web/internet, and it has the potential to be as disruptive and represent a paradigm shift as Web 2.0 was. Web 3.0 is based on the fundamental ideals of decentralization, openness, and increased consumer usefulness.
Features of Web3
Decentralization
This is a fundamental principle of Web 3.0. Computers in Web 2.0 employ HTTP in the form of unique web addresses to find information that is stored in a fixed location, often on a single server. Because the information would be retrieved based on its content in Web 3.0, it may be kept in several locations at the same time, making it decentralized. This would deconstruct the vast datasets presently maintained by internet behemoths like Meta and Google, giving people more power.
With Web 3.0, users will be able to sell data created by disparate and more powerful computing resources such as mobile phones, computers, appliances, automobiles, and sensors over decentralized data networks, guaranteeing that users retain ownership control.
Trustless and permissionless
Web 3.0 will be trustless (i.e., users will be able to engage directly without going via a trusted intermediary) and permissionless, in addition to being decentralized and built on open-source software (meaning that anyone can participate without authorization from a governing body). As a result, Web 3.0 applications will operate on blockchains, decentralized peer-to-peer networks, or a hybrid of the two—dApps are decentralized apps.
Artificial intelligence (AI) and machine learning
Through technologies based on Semantic Web ideas and natural language processing, machines in Web 3.0 will be able to interpret information in the same way that people do.
Machine learning will also be used in Web 3.0, which is a form of artificial intelligence (AI) that uses data and algorithms to mimic how people learn, continuously improving its accuracy. These skills will allow computers to deliver faster and more relevant findings in a variety of domains such as drug discovery.
You Will Also Like:The Importance of Having a Website For Your Business
Frequently Asked Questions (FAQ's) & Answers
Is Google accepting cryptocurrency?
Answer: Yes, Google has teamed up with Coinbase to allow cryptocurrency payments for cloud services. Coinbase, the largest cryptocurrency exchange in the United States, has agreed to accept bitcoin for certain of its cloud computing clients. But this will be in effect from 2023.
How do I accept payments with crypto?
Answer: 5 ways to accept crypto payment on your website
BitPay is one of the greatest solutions for websites who want to accept cryptocurrency payments.
Coinbase makes it simple for websites to accept Bitcoin payments...
Manually accept Bitcoin and cryptocurrency.
Which cryptocurrency is owned by Google?
Answer: Google's blockchain investments include a wide range of topics. It has invested in Storj-io, a decentralized cloud storage firm, as well as Ripple, a payments network that has recently garnered popularity.
How do small businesses accept crypto payments?
Answer: how small businesses accept crypto
Step 1: Understand Cryptocurrency Payments.
Step 2: Set Up a Crypto Wallet or Gateway.
Step 3: Integrate Crypto Payments to Your Online Checkout.
Step 4: Offer In-person Crypto Payments.
You Will Also Like: What you don't know about blockchain technology
Conclusion
The crypto wave is gradually finding its way into many sectors. Google has taken a major step towards escalating crypto involvement in businesses. In the future we are certainly going to see other multinational companies adopt transactions with cryptocurrencies .
If you find this article educating you can drop a comment bellow and also share the article.
Reccommendations