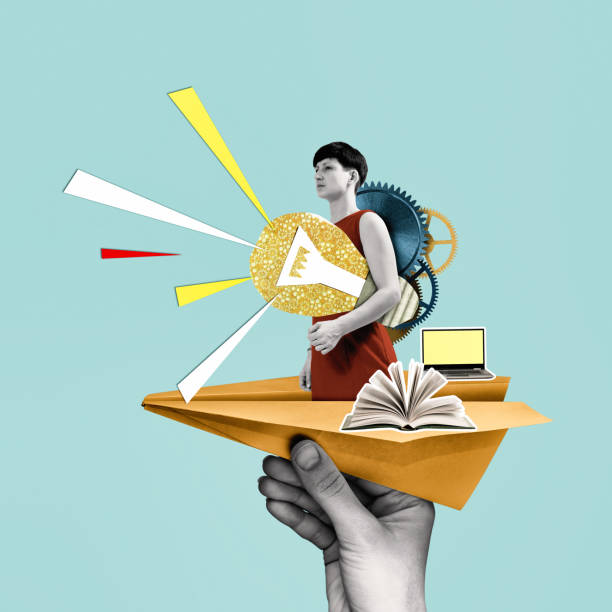 Ten digital skills in high demand for tech companies in 2023
Ten digital skills in high demand for tech companies.
I'm not overemphasizing when I say digital skills are the way forward in this age. And if you are not trying to get one, I think you're not trying to do anything because the future of jobs lies in "digital."
If you're keen on securing a tech job come 2023, I have a concise list of ten digital skills in high demand for tech companies in 2023.
Related:Bespoke Technology 2023|Why your company may need Bespoke Technology
Ten Digital Skills in High Demand for Tech Companies
1. Digital Business Analysis
Digital Business Analysis assists businesses in making the correct decisions. This is done by giving an independent and objective viewpoint and employing various proven analysis tools to create a compelling business case for investing in a digital solution.
Because digital transformation is vital to all firms in the digital economy, digital business analysis abilities have become the most in-demand talent on your resume in the twenty-first century. Digital Business Analysts are crucial to digital transformation efforts. They assist organizations in developing a digital ecosystem of technologies to support digital transformation and corporate success.
As a digital business analyst, your duties include the following:
Analyzing and reporting on data gathered from digital channels.

Providing recommendations and insights based on data analysis.

Collaborating with teams across multiple business areas.

Understanding problems and gathering requirements.

Identifying business opportunities in digital channels.

Creating reports and presentations for internal and external stakeholders.
If you are sure you want to get in line with tech, then Digital business analysis skill is worth the hot as it is the first in our list of ten digital skills in high demand for tech companies.
2. DevOps
Making the number two spot on our list of ten digital skills in high demand for tech companies is DevOps.
DevOps, a mix of "development" and "operations," is a link between software development and IT teams. Though it is a distinct industry, DevOps abilities may benefit both the IT and development sides of operating a business. Working in DevOps can lead to a career as a DevOps engineer. You may require the following abilities:
Understanding of the notion of continuous delivery

Container technologies such as Docker and Kubernetes are examples of this.

Python, Ruby, and C are examples of scripting languages.

Familiarity with cloud computing procedures
3. System and Networks
An IT team's primary responsibility is to ensure that computer systems and networks run smoothly. System administrators and network administrators are typical roles specializing in this skill set. System and network knowledge are also beneficial for cloud management or security jobs. On the most basic level, these abilities include:
Managing many operating systems such as Windows, Linux, and Mac

Configuring and installing computer hardware and software

Cloud management and apps

Keeping local area networks (LAN), wide area networks (WAN), storage area networks (SAN), and virtual private networks in good working order (VPNs)

Troubleshooting

Assisting staff with technological problems
4. Digital Marketing
Tech businesses will use digital marketing to sell their products and service; hence, digital marketing is one of ten digital skills in high demand for tech companies. Understanding how to get the most bang for your buck out of the broadest range of networks will be critical here. Digital marketers with the following talents are in high demand:
Tools for digital marketing

Analytics software

Marketing on social media

Content promotion

SEO UX (User Experience Design)
5. Cloud Computing
Cloud computing uses the internet to store and access computer services such as databases, software, servers, networking, and analytics.
It enables businesses to store data and apps on distant servers rather than the computer's hard disk and access them over the Internet.
Users do not need to be physically present to view the data; rather, they can do it remotely.
"The worldwide cloud computing market size is estimated to rise from USD 371.4 billion in 2020 to USD 832.1 billion by 2025, at a Compound Annual Growth Rate (CAGR) of 17.5% over the forecast period," according to Markets and Markets.
Cloud computing is one of the most popular technologies, and competent people are in high demand. With most firms (large and small) migrating to the cloud, there is a significant increase in cloud-related professions.
6. RPA (Robotic Process Automation)
Robotic Process Automation is the use of enterprise technologies to automate tasks.
RPA is simply the technique of developing a software robot to automate any repeatable business operation.
"In 2018, the worldwide Robotic Process Automation (RPA) market size was 477 Million USD, and it is predicted to reach 1930 Million USD by the end of 2025, with a CAGR of 21.3% between 2019 and 2025," according to PR News Wire.
RPA allows you to automate any typical and repetitive desk task in any sector. It is one of the most rapidly evolving technologies, and professionals should anticipate a significant increase in RPA-related job possibilities in the future.
7. Data Analytics and Data Science
Companies collect enormous volumes of data, which, if analyzed by a big data analyst, may be quite beneficial to them, so it will be a significant omission if we omit data analytics and data science in listing the ten digital skills in high demand for tech companies.
Data scientists are highly sought after by businesses worldwide. Data Scientists are frequently highlighted by Glassdoor in their Best Jobs Listing.
In addition to being a great career choice for professionals in the digital era, data science also has a high employment rate since demand surpasses supply.
According to a recent McKinsey assessment, there is a need for between 140,000 and 190,000 analysts and 1.5 million managers who can make judgments based on the analysis of big data.
Learning data science will put you ahead of the curve as it becomes a prerequisite for an increasing number of manager-level roles.
8. Cybersecurity
This is undoubtedly another digital in high demand.
Cybersecurity is concerned with protecting computer systems and networks against cyber-attacks that seek to access, change, or destroy sensitive or confidential data. As cyber-attacks become more regular and dangerous, the demand for cybersecurity personnel grows. Jobs in cybersecurity include network engineer, information security analyst, systems engineer, and cybersecurity analyst.
The cybersecurity industry is already booming. It is fair to predict that cybersecurity occupations will expand even further in the following years. Cybersecurity jobs are highly technical and need people to broaden their skill sets through further security training.
9. Project Management
Project management is not only desirable for IT organizations, but it is an essential component of generating digital goods and services in a timely and cost-effective way. Understanding of methods like SCRUM and AGILE will make your CV stand out. Digital Project Managers must comprehensively grasp how digital projects are built, from concept to prototype to fully formed digital product or service.
10. Machine Learning
Machine learning, a subset of artificial intelligence, has become one of the most famous skills to study in the technological arena. It is beneficial for programmers and data specialists. You may begin acquiring fundamental skills by taking online machine-learning courses. Machine learning skills can include the following:
Algorithms, both parametric and nonparametric

Kernels

Clustering

Deep Learning Techniques
Related: Businesses and Digital Marketing | How to Improve my business with Digital marketing in 2023
Conclusion
You now know the ten digital skills in high demand for tech companies. Your journey to work for IT businesses might begin right now. You only need to put your foot on the gas, pick one of the aforementioned digital talents, and invest the necessary time, effort, money, and labor. The day will conclude with you laughing without a doubt.
Please leave a remark below.
Reference
Recommendations